Since 2017, Wisdom Impact House (WIH) has been supporting marginalised children in the FCT and Kogi state to return to school and complete their cycle of Education. We have so far support over 100 young people with different levels of empowerment including bursaries for school fees, vocational skills training and small business startup grants.
Today, we are lunch Club1000, a fundraising drive to raise 1000 partners who can commit to donating at least N1,000 (one thousand naira) on a regular basis to WIH projects.
With this support, WIH aims to raise the number of students being supported in schools annually to 100 (See financial breakdown here). This is the most critical need as there are currently over 20 million out-of-school children in Nigeria. We also aim to support 20 young people to learn a viable vocational skill annually.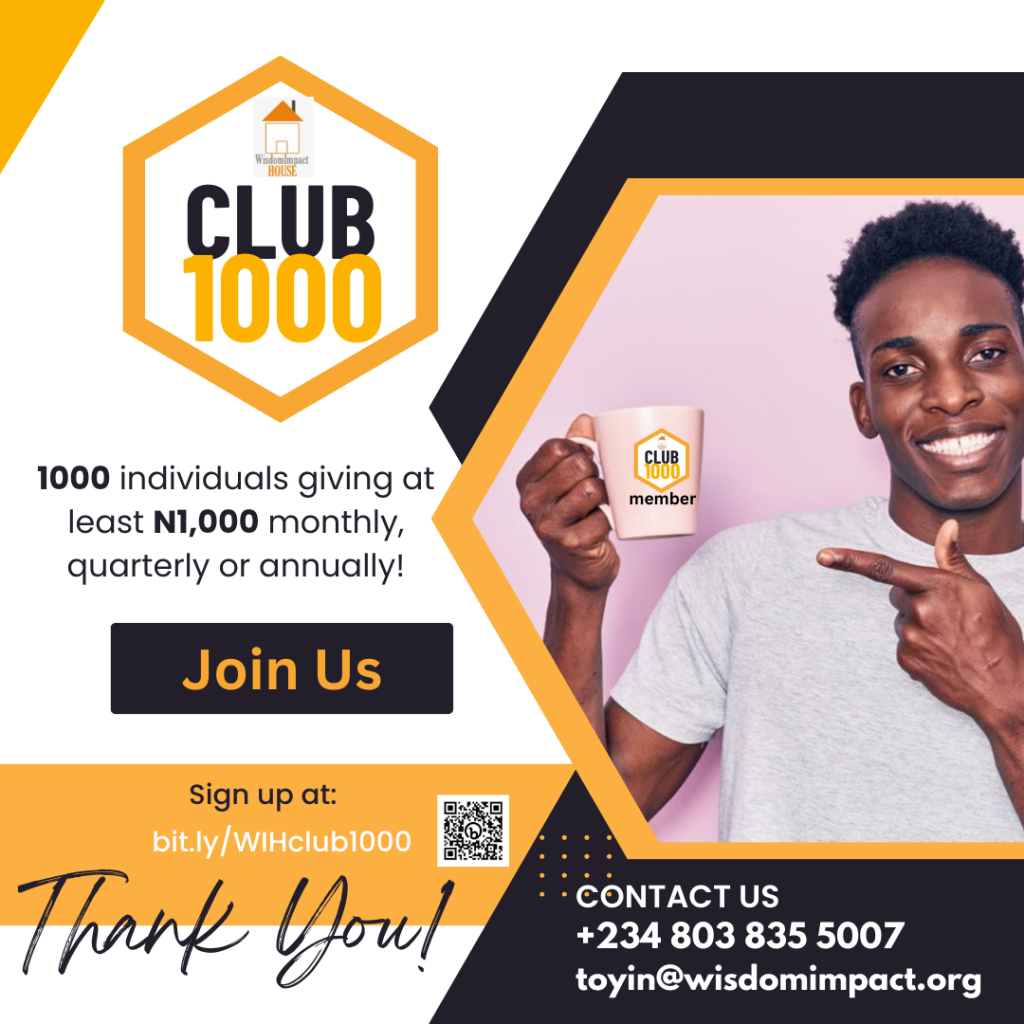 We are excited about you becoming a partner and the great things we will be able to do together.
Sign up now to become a Club1000 member!
Thank you!