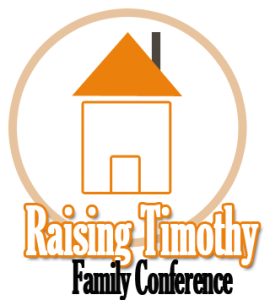 Raising  Timothy Family Conference is in its 4th year! And thanks to COVID-19, people all over the world can join us as it will be ONLINE!!! This year's theme: "Peaceful Parenting" will focus on enlightening parents on what it takes to parent at every stage of child development. How do you parent Toddlers, Teens and Adults? How do you parent as a single parent? Parenting should not be done as a trial-by-error. You need to be knowledgeable and confident about what you are doing. Four speakers from four cities will be doing justice this fourth year!!! Access the conference session recordings here.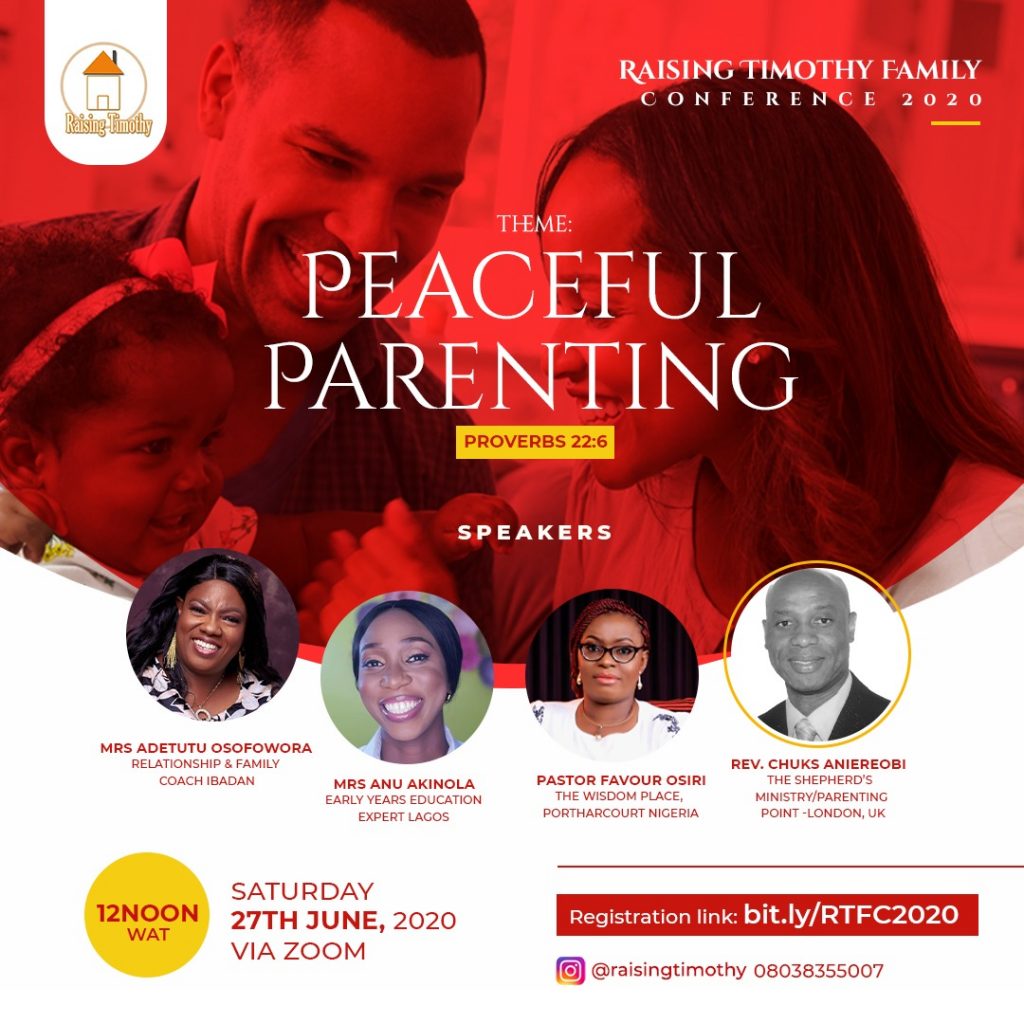 Wisdom Impact house hosts the annual Raising Timothy Family Conference (RTFC). It was inspired out of the decline in parenting skills and the disillusionment characteristic of today's young people.
I remember your genuine faith, for you share the faith that first filled your grandmother Lois and your mother, Eunice. And I know that same faith continues strong in you. – 2 Timothy 1:5 NLT
RTFC vision is grounded in Joel1:3 and 2Tim 1:5. We are calling for an intergenerational gap-filling taskforce. We are asking grandparents to teach parents to teach their children. We are calling on teachers and childcare professionals to help parents teach their children. We are asking pastors and churches to equip parents to teach their children. We are calling for all hands to be on deck to Raise Timothy: that child that will be tomorrow's president, pastor, principal, CEO, teacher, parent. That child that whose destiny is currently under threat from neglect and negative influences/experiences that pervade our society today.
Tell your children about it in the years to come, and let your children tell their children. Pass the story down from generation to generation. – Joel 1:3 NLT
It is hoped that through RTFC, a new perspective and a new energy will be revived to intentionally raise children that will stand strong and take the future.